We don't believe in cramming.
Gooroo membership produces results through consistent learning.
Your Personal Learning Consultant is here for you
We think ahead and relieve the burden on your shoulders as parents. As a member, you can get help with:
Standardized test planning and preparation

School consulting

Class and extracurricular advising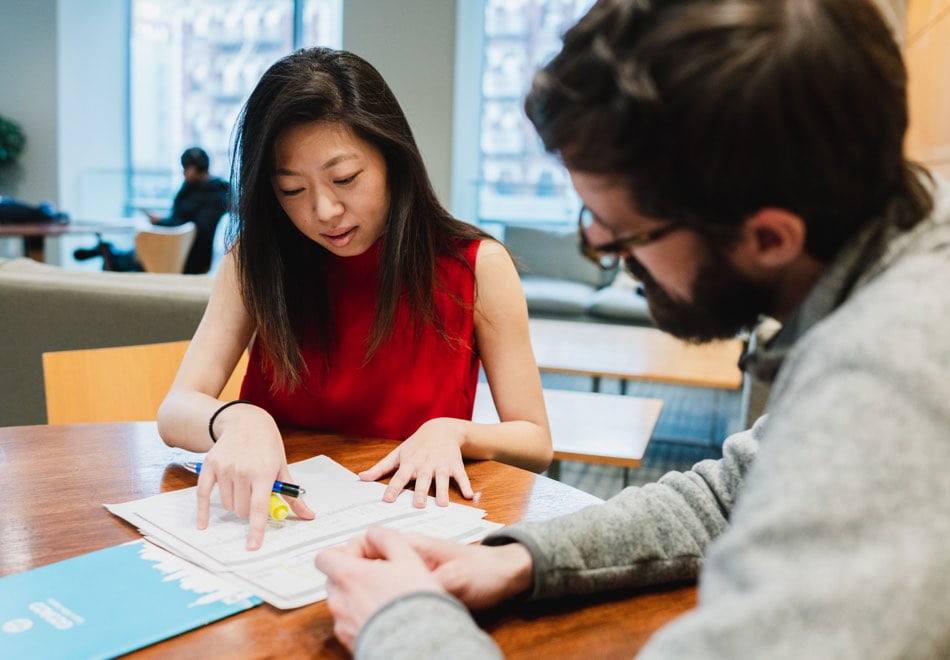 Data and reports that make a difference
We provide you with diagnostic tests, quarterly progress reports, and a holistic learning profile to keep you aware of your child's learning progress.
View sample report
Data and reports that make a difference
---
Get help outside of sessions

Is your child stuck on a tough homework problem? Get unstuck via email, messaging, or calls to your Gooroos outside of sessions.

Curated workshops and seminars

Free access to in-person learning experiences on new and trending topics to explore such as data analytics, college admissions, and programming. We also host regular SAT/ACT mock exams.
Why do I need a membership for tutoring? Why not one-time sessions?

Membership creates commitment for regular sessions, which allow Gooroos to help students not only ace a subject, but also to learn skills needed to succeed on their own in the future. With this regular face to face time, Gooroos become mentors and role models, helping students become excited about learning and exploring different passions.

Is there a minimum commitment? What if I don't like the tutor I'm matched with?

In order to start your membership, you need to enroll in your first month. However, you can pause or cancel at anytime, and if you're not satisfied with your first session with a Gooroo for any reason, we'll give you a new match and session for free.

How long are sessions?

With our monthly membership, we allow you to determine how long you want your sessions to be. The majority of our sessions are 1 hour and 30 minutes. Our minimum session time is 1 hour.

Why will my Gooroo match be different from other tutors?

Since we believe that each student is unique, each student is personally matched with a perfect Gooroo that is not only an expert in their respective subject(s), but also shares similar backgrounds and interests with the student.

How do you select your Gooroos?

Gooroo vets our tutors rigorously. The application process includes providing us with verifiable credentials, experience, and knowledge expertise, and an on-site interview that includes skills-based exams and/or a mock tutoring session in one of their preferred subjects. Some of many qualifications we look for include prior teaching experience, GPA qualifications, teaching certifications, as well as scoring in the top 2 percentile in their respective test subjects.

What if my learning needs change?

Your plan changes with you. If you need more or less hours, you can adjust your plan. If you want to learn a new subject, simply request a new match. If you want to take a break, simply pause and then resume your membership at anytime. Your account hours can be used by any student within your account, and for learning any subject.