Cracking the College Admissions Code During The Pandemic
Grade 10-12
College Admissions are an extremely stressful time in a student's life. From figuring out how to write your college essay, planning your letters of recommendation, and researching the colleges best suited for you, the college admissions checklist seems never ending. But, at Gooroo live, we are here to help. In this Workshop, we cover all the above and more so that you can plan your approach, especially as the procedure changes with COVID-19, and look forward to receiving your acceptance packet. We know how much pressure you are under - so trust us and let us help you in our upcoming live series.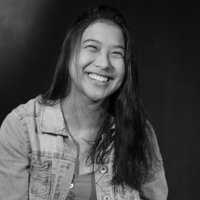 Instructor

Instructor: Alyssa S.
It sounds cliche, but, to me, there is no "right" way to learn. I have been tutoring for six years and have worked with students of all ages. My experience is in tutoring English/Literature/Writing, Math, German, Music, ACT test skills, and college application guidance. Supporting different learning styles is important to me as a teacher because there is always more than one way to approach a subject or skill. Once I know what you want to tackle, I can prepare mini lessons or help teach through working together to understand and complete class assignments. I grew up in Silicon Valley and am currently a student at New York University.
Cracking the College Admissions Code During The Pandemic
Grade 10-12
Date

July 23-August 3, 2020

3 weeks (once per week)
Time

Monday @ 5:00 PM
Tuesday @ 5:00 PM
Thursday @ 5:00 PM

Eastern Time

30 min sessions
Instructor:

Alyssa S.
Price:

Free
---
Session 1: College admission basics (30 min)

Thu, July 23 @ 5:00 PM

Eastern Time

One of the most important aspects about college admission basics is finding the right fit and building your unique college list. Some of the main resources we will use will be Common App, College Board, and College Niche for the best resources. In this session we will focus on research to determine where you should apply to. We will look into the types of schools, programs, and deadlines of some of the top colleges in the Country.

Session 2: Application basics and making an impression (30 min)

Tue, July 28 @ 5:00 PM

Eastern Time

Having a plan is the most important aspect of maintaining organization during the application process. This class will look into the general structures and types of materials you need to complete your applications. Our main focus for this session will be on how to curate an image of yourself through transcript, letters of recommendation, test scores and extra curricular activities. Moreover, we will look into how to set a plan to complete everything and understand how to make an impression.

Session 3: Personal statement basics (30 min)

Thu, July 30 @ 5:00 PM

Eastern Time

Being able to set yourself apart in College Admissions all begins with your personal statement. In this lesson, we take a personal angle and make it mean something. We will learn techniques to market yourself through looking at examples of exemplary essays, and then comparing them to adequate essays, and essays that don't do so well.

Session 4: Supplemental basics (30 min)

Mon, August 3 @ 5:00 PM

Eastern Time

In addition to the personal essays, some colleges require supplements and portfolios. This session we will focus on college-specific essays and answering some common prompts. How to discuss the "why this university?" essay and other typical essay prompts.
---
Step 1

Register FREE courses with your email address

Step 2

Receive an email reminder with a Zoom link

Step 3

Enjoy your FREE live courses
Gooroo Live courses are free.